Training & stabling of quarter horses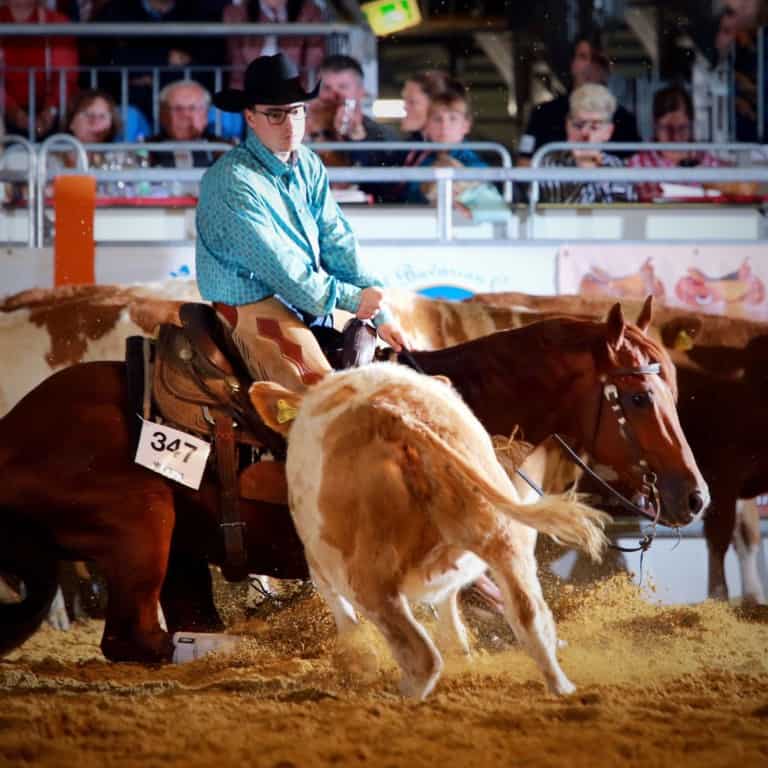 Our training services are:
Driving in young horses
The training of your horse in the disciplines Reining, Pleasure, Trail or Working Cowhorse
After riding in, we also guide you and your horse together as a team in these disciplines
If you have any questions, you can always call or email us. If you have any special wishes, please contact us and we will do our best to make them come true.
We offer lessons in the following Disciplines for the experienced rider: Cutting, Working Cowhorse, Trail, Pleasure and Reining.
Private lessons

(adults, max. 2 persons)

€ 50 (eigen paard)

Cutting

(with cutting machine)

€ 50 (eigen paard)

Basis Training (paard)

€ 350 (/maand)

Stabling full boarding

(halfpension /maand)

vanaf € 350 (/maand)